Although we are not immune from some surprises, we already have an idea of ​​which mobiles will be the talk of the town in 2023. From the successors of very popular phones to the new models of some brands, the year promises to be particularly dense in the smartphone jungle. Let's grab our machete to start scanning your way.
OnePlus 11
It was formalized on January 4, OnePlus 11 opens the ball High-end smartphones in 2023. This time, the Chinese brand wants to focus its efforts on a single model since there is no "OnePlus 11 Pro" in the game. A good idea in our opinion because the manufacturer needs to refocus to offer a phone with a strong identity that is able to stand out from the competition.
To achieve this, the OnePlus 11 relies on its unique design that features a circular camera block that hugs the frame of the smartphone. famous button Alert slider Which allows you to switch between different sound modes is also a trademark that you should return to this model after Notable absence in the OnePlus 10T.
Strength has always been in the DNA of OnePlus smartphones. This eleventh model will logically integrate the best in the field: a Snapdragon 8 Gen 2 chip, from Qualcomm, 8 or 16 GB of RAM and a UFS 4.0 storage chip for the version with 16 GB of RAM. On the photo side, the manufacturer renews its partnership with Hasselblad and relies on a 50 MP camera module with a 1 inch sensor to let in more light and thus improve the quality of the shots.
Finally, autonomy will be ensured by a 5000 mAh battery and fast charging by a 100 W block. A sophisticated but rather classic technical sheet. We hope that the OnePlus 11 stands out in terms of its price, to regain this position "the main killer" That the previous models, in our opinion, lost a little. We can't wait to test it all out.
Galaxy S23, S23 Plus, and S23 Ultra
On February 1, Samsung will unveil its future high-end smartphones. Products, however, have been the subject of many leaks Which somewhat spoils the effect of surprise.
For example, press renders were shared, revealing the design of three prototypes. No major change can be expected at this point. The "Ultra" model follows the lines of its predecessor. The "Classic" and "Plus" versions make a change in their photo modules which are now "placed" directly on the back and vertically.
Samsung will also up its game a bit on the autonomy side by increasing the battery capacity of its three models. However, don't expect super fast charging. A 45W charger is mentioned, only for certain models.
Again on the side of the photo Samsung smartphones can stand out. The Galaxy S23 Ultra is expected to feature a new 200MP module with an ISOCELL HP2 sensor. It promises high-flying shots, especially in low light. The bad news will come from prices, which can be adjusted upwards.
Xiaomi 13 and 13 Pro
It became official in China last DecemberXiaomi 13 and 13 Pro are still waiting for us. The two phones display a design reminiscent of that of Apple and Samsung products … Aesthetic considerations aside, the Xiaomi 13 is equipped with everything that makes a high-end smartphone in 2023: large 120 Hz AMOLED screen compatible with HDR10 + and Dolby Vision, Snapdragon 8 Gen 2, They are all accompanied by 8 or 12 GB of RAM, and (finally) IP68 water resistance certification on both models.
The 6.3-inch format of the Xiaomi 13 makes it a relatively compact phone. It is equipped with a 4,500mAh battery that the manufacturer declares to be very durable. A 67W charger can charge a phone in just 38 minutes. Good news, 50W wireless charging will also be included and it will only take 10 minutes to charge the phone. The whole thing weighs in at 189 grams, which will please your pockets.
For its part, the Xiaomi 13 Pro has a more massive 6.7-inch screen. It benefits from a 4,820mAh battery, plus 120W wired charging, in addition to the same 50W wireless charging. Allow 19 minutes to find 100% battery with the cord on and 36 minutes on the " Wireless ".
On the photo side, the Classic comes with a 50MP main unit, a 12MP wide angle and a 10MP telephoto lens for 3x optical zoom. The Xiaomi 13 Pro is slightly better equipped at this point with three 50MP modules, so the main one makes use of a sensor 1 inch. Xiaomi and Leica are now partners, allowing the Chinese giant to benefit from the expertise of the famous German brand of optics and cameras.
Google Pixel 8 and 8 Pro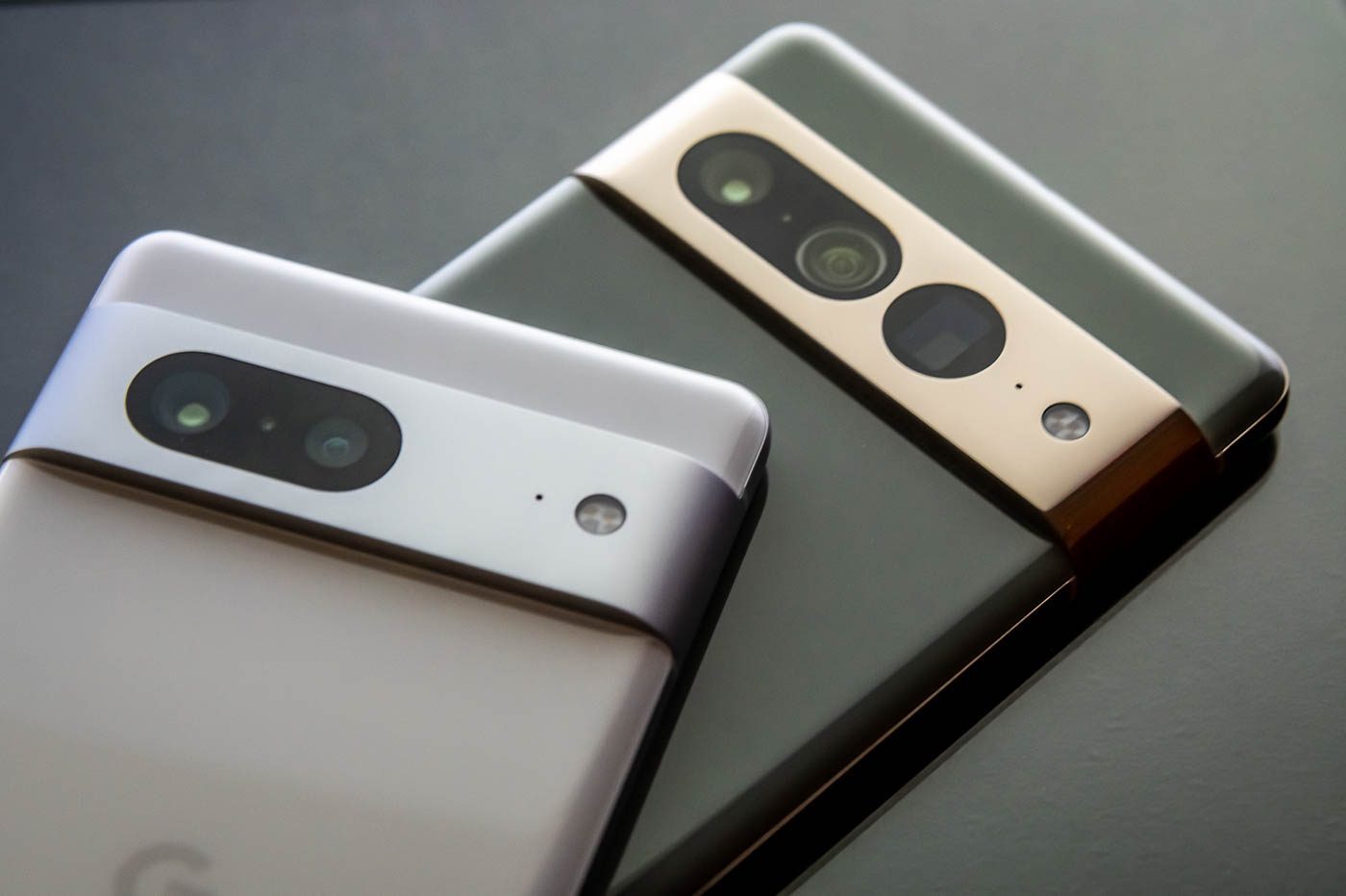 In 2022, Google hit hard with software Pixel 7 and Pixel 7 Pro. High-end smartphones simply offer an unbeatable picture quality-price ratio, all imbued with new software features that the American giant hides. To say we're eagerly awaiting what the Pixel 8 and 8 Pro have in store for us is an understatement.
Expected in the fall of 2023, the phones are still a long way off and we have very little information about them yet. However, we can assume without taking too much risk that they will take advantage of a new chip designed by Google, perhaps a "Tensor G3". Like its predecessors, the SoC will not play from power card, but from software optimization, particularly with regard to photography.
In terms of improvement, we hope to have better sound quality for the speakers, increased autonomy and, finally, fast charging. Google Pixel 7 Pro It takes 1 hour and 40 minutes to fully recharge. An unworthy result for an Android smartphone today.
Oppo Find X6 and X6 Pro
Oppo Find x5 Pro was one of Our favorite smartphones of 2022. Logically, we are eagerly awaiting his successor. We still know little about Oppo's future smartphones, except that they'll put the package on photo and video. To do this, the Chinese brand will rely on a 50-megapixel 1-inch sensor, like that of the Xiaomi 13 Pro. Then software optimization for each manufacturer will make the difference.
It is also rumored that Oppo could revise the design of Find X6 and X6 Pro, especially at the level of camera modules that will not be directly integrated into smartphones, but on a more classic camera block. However, this still needs to be confirmed as the information about them is scant.
In the phones we must find the MariSilicon X image processor, or its successor, which will support a high-end SoC. Oppo could present this year its smartphone processor. In order to improve the quality of its ecosystem, the Chinese brand also introduced the new audio chip last December. name of the thing Mary Silicon WayThis chip allows smartphones and Oppo headphones to work together (do you have them?) and thus improve sound quality.
iPhone 15, 15 Plus, 15 Pro, and 15 Ultra
2023 should be a particularly interesting year for iPhones, in more ways than one. The first is related to the arrival of USB-C, under European restrictions, on the iPhone 15. Technology of the (not) future that Apple will finally adopt after resisting for so long.
Another expected novelty is the possibility of "Dynamic Island" being available on the entire range, not just on the "Pro" models. Something to harmonize the different models a little more in terms of design and not have the impression of an "old" smartphone after spending more than 1000 euros on the latest model.
This year may also mark the arrival of the "iPhone 15 Ultra". After, after Apple Watch Ultra And The future M2 UltraSamsung could replace its "Pro Max" model with the "iPhone 15 Ultra". In this version, Apple will push all sliders to the limit to justify their name and price. Thus, we can find exclusively in this form Titanium body And more muscle camera units.
Another rumor that may sound fantastic but should not be ignored: iPhone 15 model without a physical button. Apple will replace them with sensitive keys and a new vibration motor to control the phone. This should provide significantly better water resistance.
and others?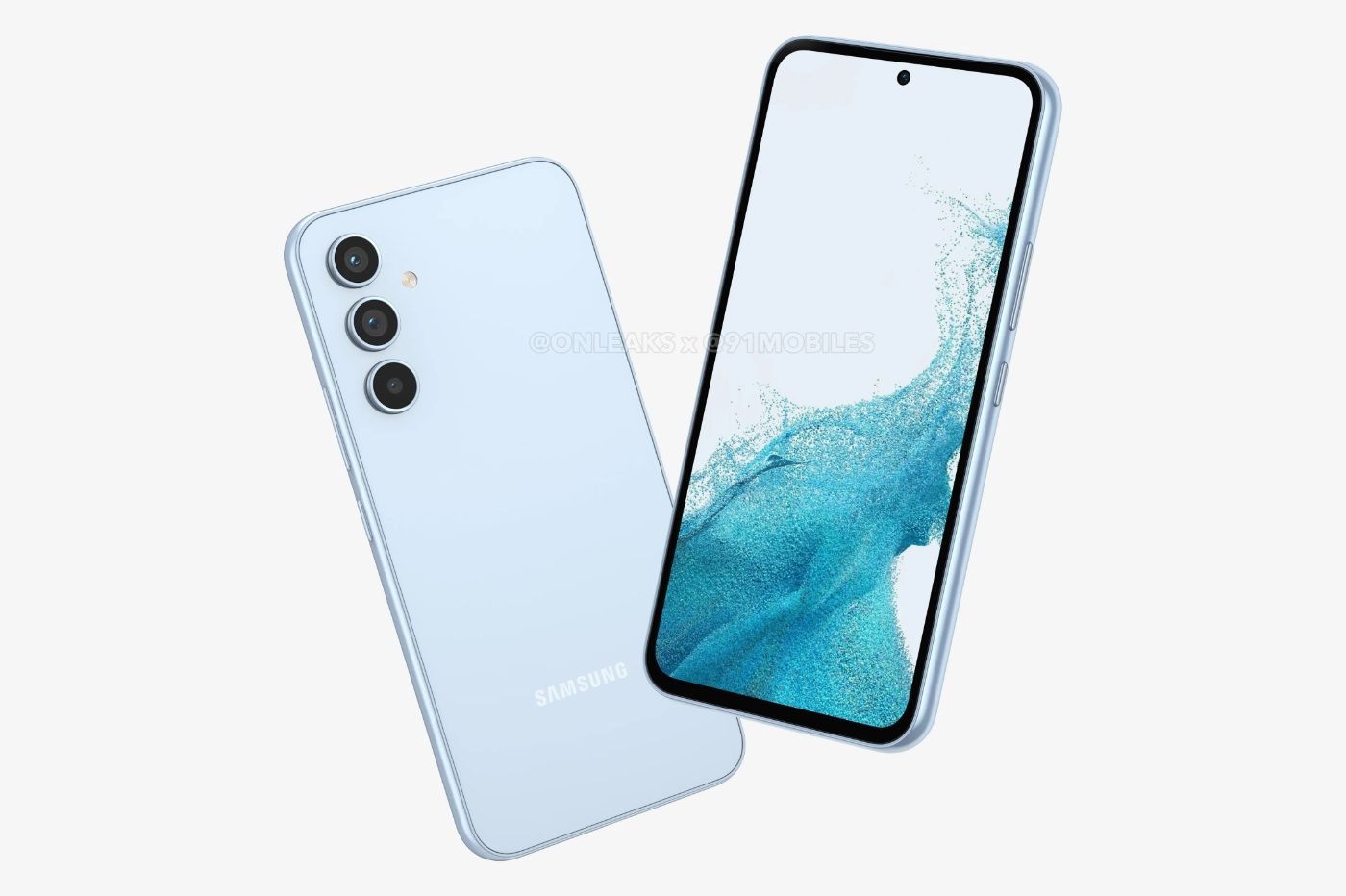 to choose to give it up. So we haven't been able to put together all the models we can expect this year. Obviously, other smartphones are on our sights over the next few months, such as Google Pixel Fold Which will be the first foldable smartphone from the Mountain View company, coming to compete directly Galaxy Z Fold 4.
Since we are talking about Samsung, we are also eager to see the Korean giant's reaction to the arrival of foldable smartphones from the competition on a global level. We are especially waiting for a more successful version of the Galaxy Z Flip (5). Special mention also to Khalifa Asus ZenFone 9, It is simply the best compact smartphone of 2022.
In the medium term, we are also looking forward to Google Pixel 7a Which promises to be the best price-to-picture ratio on the market, or even Samsung Galaxy A54 phonewhich should sell like hot cakes.
And you, which smartphones are you most looking forward to in 2023?
, The six most anticipated smartphones for 2023
, , 2023-01-21 15:21:34 ,