Not content with its place, the multinational company saw the big picture and rushed to invest in a new and innovative industry in 2017. However, despite all its efforts to develop this revolutionary project, Microsoft failed to achieve this. And so the American company had to end it recently.
Microsoft's ambitious project, unknown to the general public
In 2017, AltspaceVR was acquired by the tech giant, a company that had ambitions to build a metaverse before Mark Zuckerberg took to the topic by renaming Facebook to Meta.
Created in 2015, the platform is a virtual environment that aims to provide an immersive social experience to users. Concretely, AltspaceVR allowed people with a virtual reality headset to meet online by avatars to perform various activities in the digital world.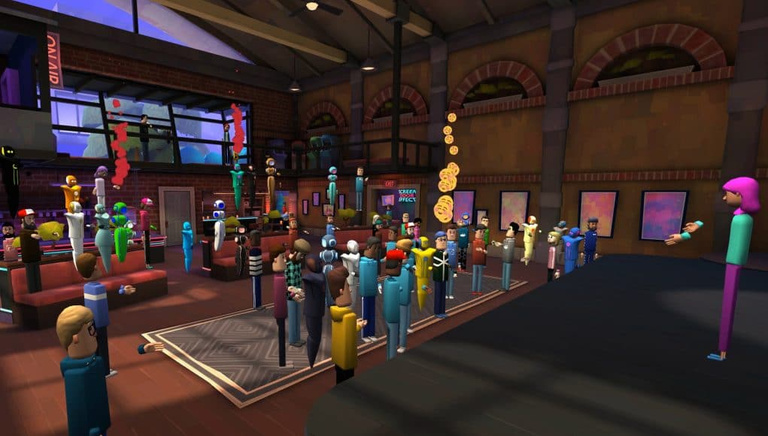 In a delicate financial situation, the company was rescued by Microsoft 6 years ago. Once bought by the giant, the project was officially introduced as a virtual reality-enabled online social platform, obviously similar to the current definition of metaverse.
"When AltspaceVR first launched, our vision was to create a place where people from all over the world could connect and socialize in real time. We knew virtual reality (VR) could be a fun place for immersive gaming, and most importantly, we believed in the power of reality. Social virtualization helps bring people together, connect, and create experiences for sharing.Microsoft says.
"This industry does not forgive," AltspaceVR could no longer promise
Although innovative at the time, the platform must meet new requirements with enthusiasm around the metaverse. Through an official press release, Microsoft has announced the sad end to this Metafire-like precursor. Specifically, AltspaceVR will officially close its virtual doors in less than two months, on March 10th. However, according to Microsoft, this disappearance should allow the company to focus more specifically on its other VR project: Microsoft Mesh.
Mesh is an extension of the Microsoft Teams video conferencing app for people with a VR headset. Used by professionals, this 3D platform enables users to collaborate in an immersive digital workplace.
"As we look to the future, we see an opportunity for VR to expand beyond the consumer into the enterprise and we now have a bigger goal: a more open, accessible, and secure version of the immersive experiences in the metaverse. To achieve this, we made the difficult decision to discontinue the AltpaceVR platform on March 10, 2023 and focus on supporting experiences Immersive devices supported by Microsoft Mesh, Microsoft explains.
The news comes as the company has just laid off a significant portion of its business (nearly 10,000 jobs) to "remain an important company in this unforgiving industry."
In addition to the resource and energy savings associated with the AltspaceVR shutdown, it turns out that the metaverse is not among the priorities for multinational corporations. With a recent investment of $10 billion in OpenAI, Microsoft's strategy is firmly focused on AI for 2023.
, "The industry does not forgive" Microsoft buries this revolutionary project